Two Projects, One Publication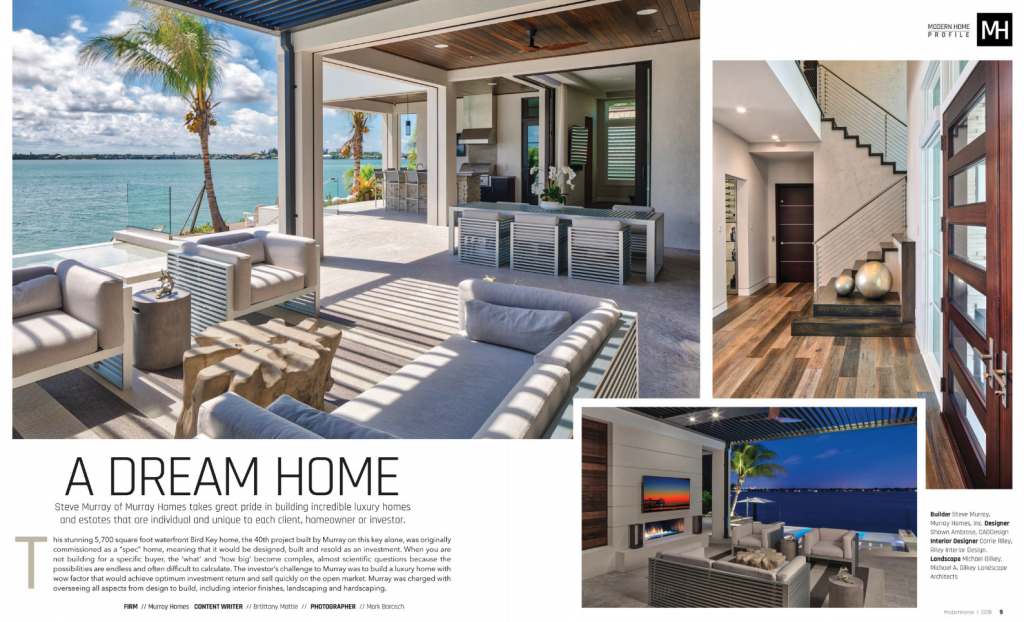 The July 2018 issue of SRQ Magazine's Modern Home has just hit the shelves, and we were thrilled to be the landscape architects on two of the three projects featured. Our work on the Bird Key Modern Home as well as the Oyster Bay Element House was displayed in gorgeous full color spreads, as collaborators with Murray Homes and NWC Construction, respectively. 
"They assessed Bird Key, the street and the lot, its views and the surrounding homes before assembling a group of the best professionals, including…Michael Gilkey, landscaping and outdoor spacial design. Together they crafted an exceptional, modern living experience from the ground up; one that would achieve the trifecta of architectural longevity, sensitivity to the local environment, and most importantly, instantaneous and enduring appeal to the most discerning buyer."
Read both articles here, celebrating our partners on these exciting projects.