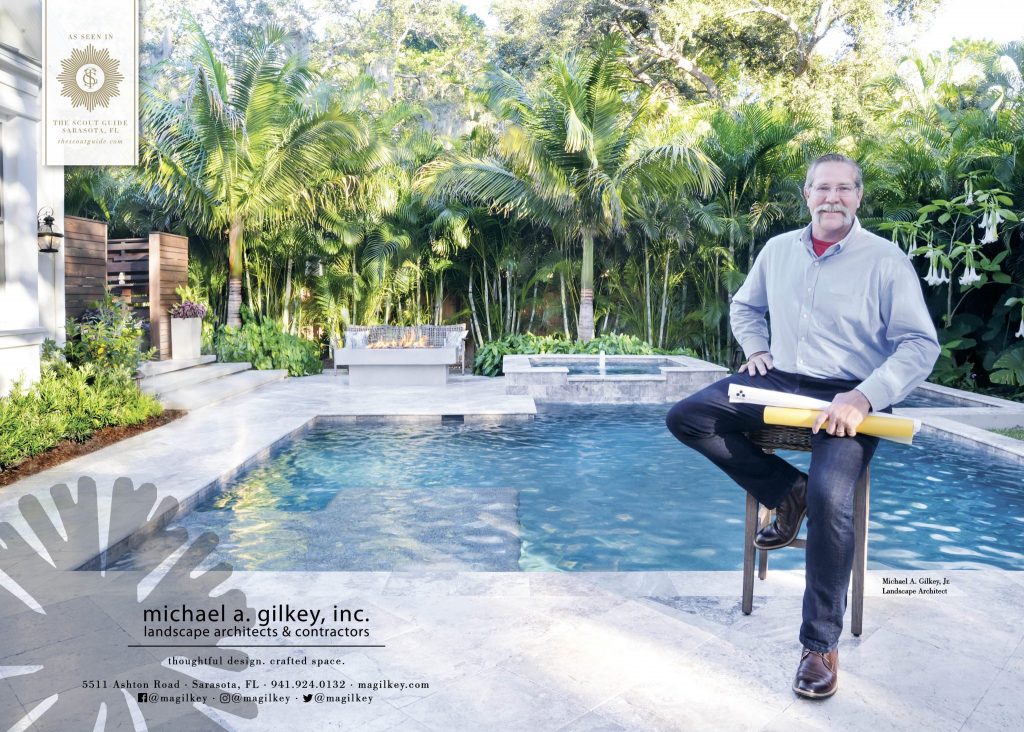 We are proud to be included in the fifth volume of The Scout Guide Sarasota! These gorgeous books launched over the weekend, showcasing local "inspiration and information for living beautifully." Michael A. Gilkey, Inc. is honored to be the exclusive landscape architect in this year's edition.
We are so grateful to our Cherokee Park clients for welcoming us back to their family garden for this photo shoot. Our landscapes can also be found in two other spreads in The Scout Guide–but you'll have to pick up your copy to find them! (Come and see us. We have plenty.)
OUTTAKE: Michael is much more comfortable on a job site or behind a drafting table than in front of a camera, so Scout Guide owner and editor Nikki Logan-Curran had to get creative in her attempts to shield the sun and put a smile on Michael's face!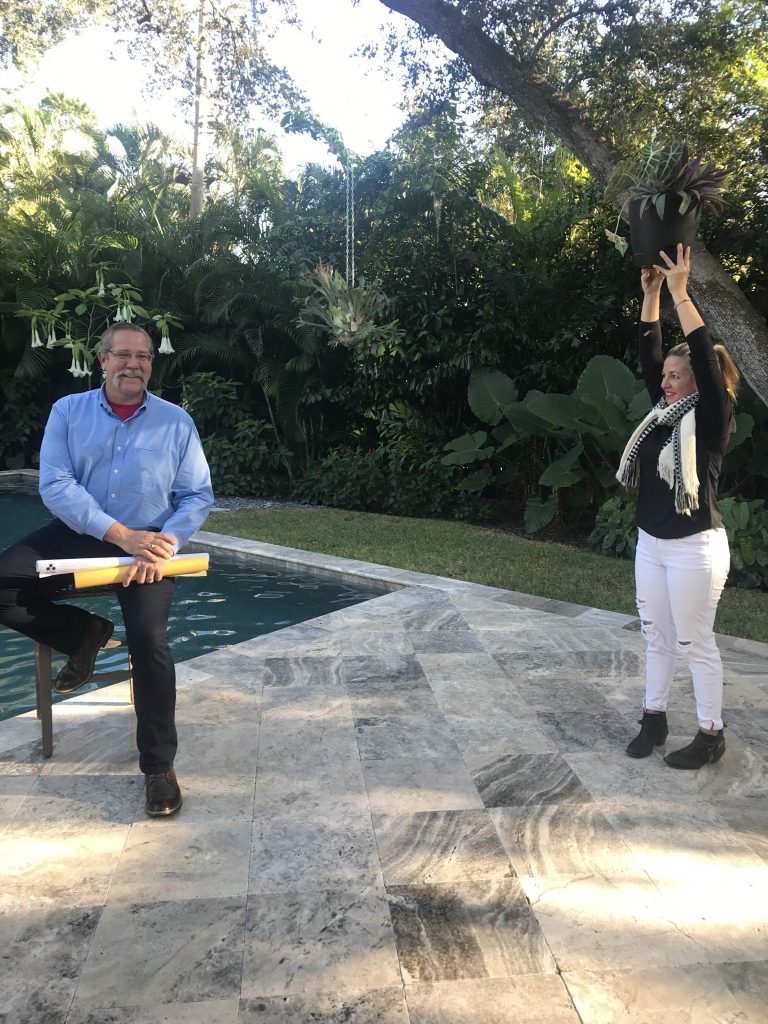 As our new Scout Guide tagline says: Thoughtful design. Crafted Space. It is our privilege to serve our community by providing much-needed moments of sanctuary through outdoor living experiences. Thank you for inviting us to be a part of this collective, TSG!