Gilkey Team Wins Two Awards in February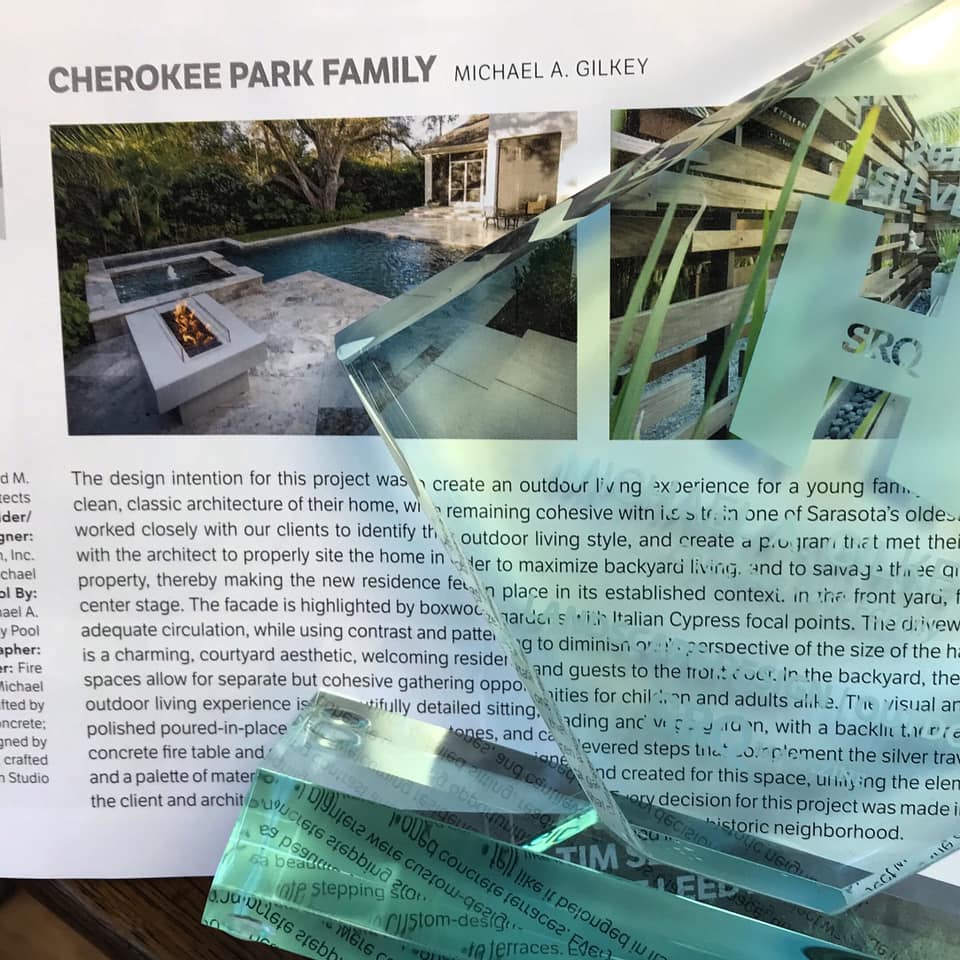 Michael A. Gilkey, Inc. was honored with two awards in February: a 2019 Best of Houzz award from the leading social network for homeowners and home professionals, and a Silver Home of the Year Award from SRQ Magazine. 
The Best of Houzz awards are granted for profiles that are voted on most frequently by the Houzz community. We're grateful for this platform to connect with clients and colleagues. View our profile here. 
The SRQ Home of the Year awards are given to those projects that exemplify the architectural arts in our community. We were honored to receive Silver recognition in the Landscape Design category for our work on this Family Home in Cherokee Park, one of our favorite gardens to date. 
Michael A. Gilkey, Inc. was also on the design team for two other Home of the Year winners: Murray Homes took Gold in the "Overall Home Over $2 Million" category with the Modern on Mourning Dove project, and Edgewater Contractors accepted the Platinum for "Best Remodel" on the strength of the Eagle Point Drive project, a Venice renovation we collaborated on.