SRQ Interviews Gilkey in Edible Feature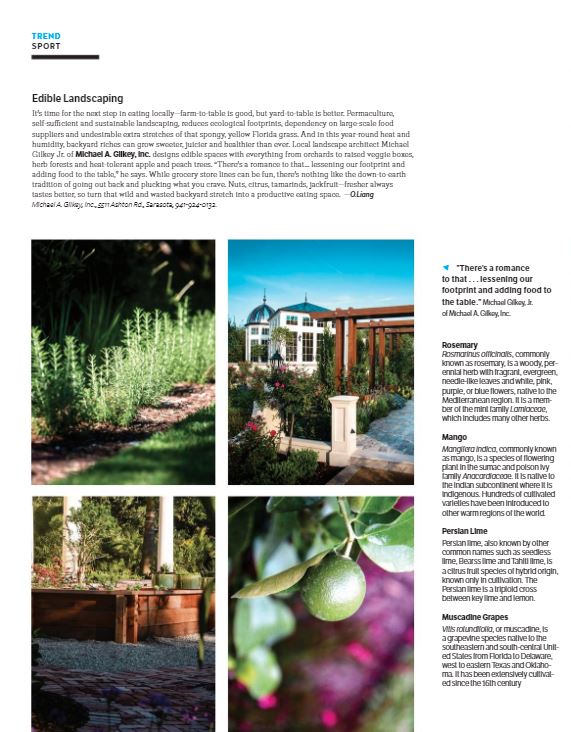 Michael was happy to talk with the folks over at SRQ Magazine recently about one of his favorite topics: Edible Landscaping. 
Local Landscape Architect Michael Gilkey, Jr. of Michael A. Gilkey, Inc. designs edible spaces with everything from orchards to raised veggie boxes, herb forests and heat-tolerant apple and peach trees. "There's a romance to that…lessening our footprint and adding food to the table," he says. 
Read the entire article here, and visit our Edible Landscape pages for more ideas on incorporating a piquant palate into your garden.