Gilkey's Hermitage Master Plan Featured in Herald-Tribune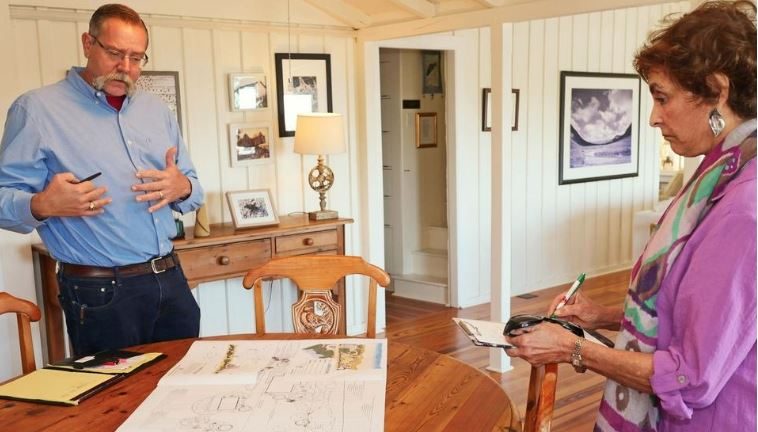 We were happy for the opportunity to spend a beautiful morning at The Hermitage Artist Retreat recently, where Michael walked through his master plan for the campus and ecological restoration with Earle Kimel from the Sarasota Herald-Tribune. The article covered the plans for the retreat beautifully. 
"'We quickly noticed two things,' Gilkey said during a walk-through of the campus this month. 'One is that there's very little to connect it as a campus, and two, it was a wonderful representative of a beautiful upland coastal hammock and a coastal dune system.

'There was a correlation between these beautiful historic structures and creating a sense of time, of what this would have looked like 100 years ago, when these structures were new.'"
Michael will be presenting his concept and the ideas that informed it at a free community event at The Hermitage Artist Retreat on Friday, February 28. The presentation, called "Restoring Coastal Ecology and Creating a Sense of Place," will begin at 5pm. Register for free here.
Our team is excited to donate time and talent toward this important project. We look forward to watching it continue to evolve!