Gilkey Wins Top Florida ASLA Honors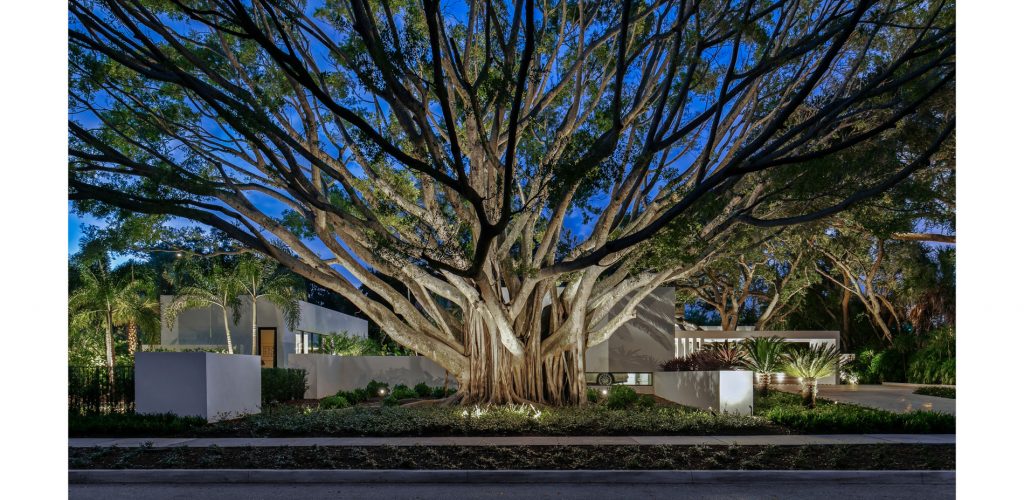 We are thrilled to announce that our Urban Modern project, a collaboration with Guy Peterson, Damien Blumetti and Murray Homes, has been honored with the highest awards the state of Florida has to offer for landscape architecture in 2020. 
The Florida Chapter of the American Society of Landscape Architects held its annual Design Awards Gala Friday night, which we were grateful to attend via the Chapter's social media online streaming coverage. Each category of design bestows awards of Merit, Honor and Excellence to selected applicants, and the Urban Modern project won the only Award of Excellence in its field. The Chapter also recognizes one project out of all applicants in all categories each year to designate as its Frederic B. Stresau Award Winner, for "absolute innovation and design excellence in the profession." The Urban Modern Project received this honor as well; this is the only project for which the Gilkey team has won both prestigious designations. 
"It's amazing what can be achieved with a true team approach from the very beginning of a project," said Michael Gilkey, Jr. "This design was an evolving collaboration between the client, architect, builder, and ourselves. The synergy between all stakeholders is evident in the finished experience, and we are humbled to have received such high praise from our industry on behalf of this wonderful team."
This is the second "best in show" accolade the Urban Modern project has received this year, after having won the Silver, Grand, and Golden Aurora Awards at the 2020 Southeast Building Conference Competition. 
Learn more about the Urban Modern project here.