Featured Material: Thermory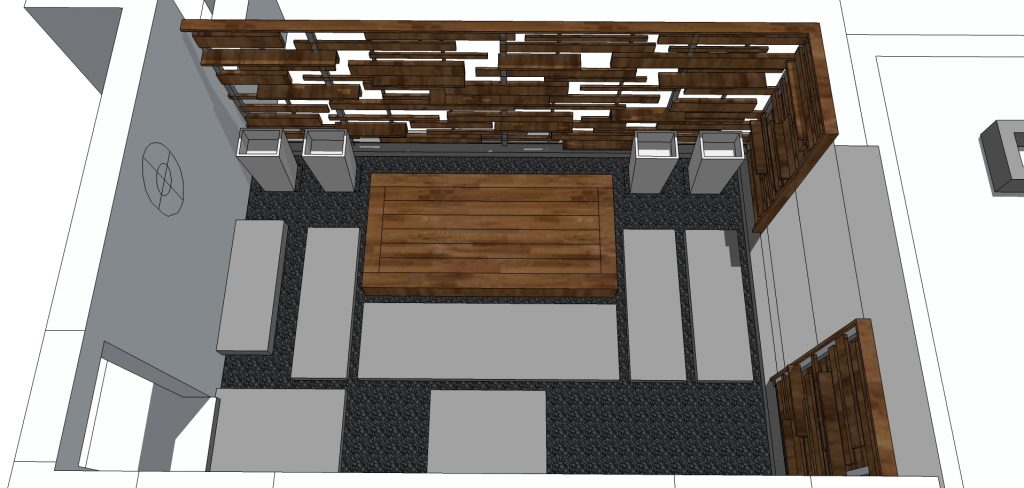 The Yoga Garden we designed and installed at a family home in Cherokee Park has been garnering lots of attention (and questions). We'd like to highlight one of the materials we used in this project to provide some answers, and perhaps to offer inspiration for future outdoor spaces. 
Our clients had initially envisioned the small area off of the master bedroom suite as a catch-all for pool storage and equipment, and not for usable, enjoyable space. Instead, we saw the potential to provide them with something truly special, something that would allow them to experience outdoor living in a way that was uniquely their own.
We partnered with Ninzan Studio, a Sarasota-based specialty carpentry company, to execute our vision for the space: a private Yoga Garden with views and connections to the backyard beyond. Our clients' palette included warm, rich hardscape materials which we wanted to reflect. Ninzan introduced us to the wood we selected for the privacy wall and yoga deck in the garden: Thermory, a thermally treated North American White Ash.
With Thermory, our clients have a range of preferences to explore. The material is a deep rich brown when preserved with UV protectant oil, or a platinum gray when aged naturally. The wood is treated through a chemical-free thermal modification process which adjusts its cell structure to remove wood sugars, providing 25+ years of resistance to rot and decay. The White Ash is the same material used to make baseball bats, and is responsibly sourced from North American forests.
We used sketches, three dimensional rendering software, and several conversations to finalize the design and material palette for the Yoga Garden. The space includes a privacy wall and deck made from Thermory, poured-in-place concrete slab pavers set in an aggregate of Mexican beach pebble, an outdoor shower, and custom concrete planters that bring the landscape inward. 
We are very pleased with the results of this project and look forward to working with Thermory in the future.