Community First: The Hermitage
Our oceans are healing, the weather is finally cooling down–it's the perfect time to rejuvenate, and glean inspiration from our gorgeous beaches. This is exactly what Hermitage Artist Retreat is all about. In this month's edition of Community First, we celebrate The Hermitage, its mission, and the incredible work being created by its artists.  
The Hermitage is a nonprofit artist retreat located in Englewood, Florida. It invites accomplished artists in all disciplines for residencies on its beachfront campus, which is on the National Register of Historic Places. Its artists touch thousands of Gulf Coast residents with unique and inspiring programs. Hermitage fellows have included Pulitzer, Tony, Emmy, Grammy and McArthur Fellowship award winners.
We were honored to have been chosen and to donate design services to the Hermitage for their "Restoring a Sense of Place" project. Our plan was unveiled at last year's Artful Lobster event, which raised funding for the installation of the concept. In April, our contracting crew implemented Phase One: restoration of the historic Palm House.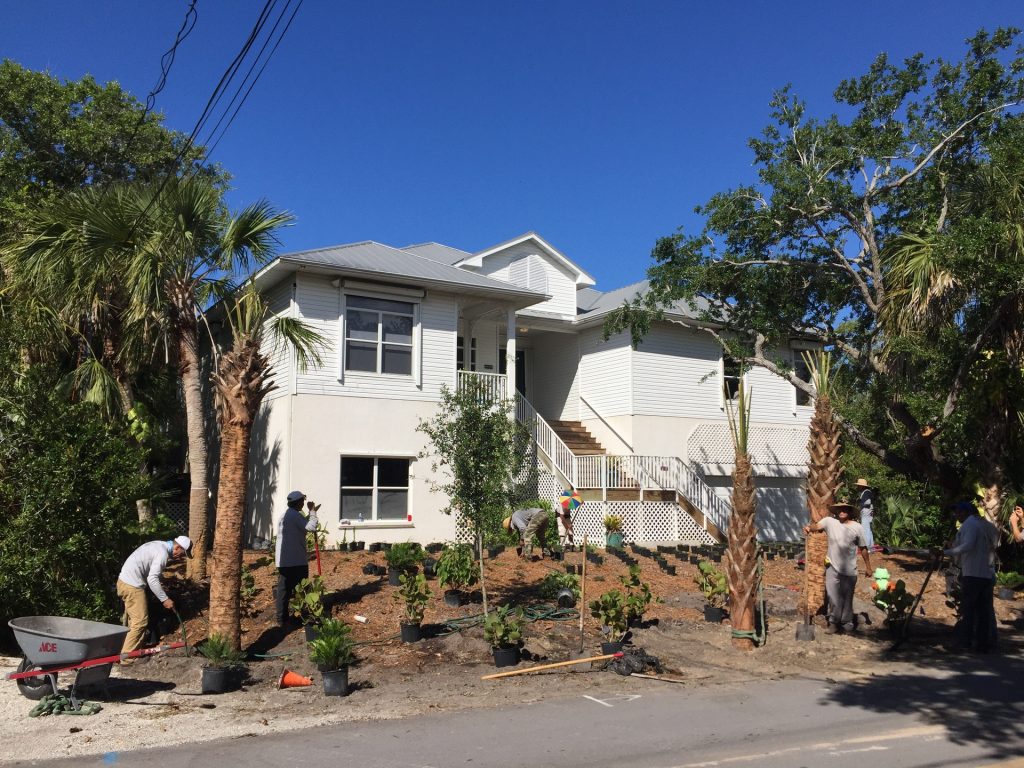 And just last month, we completed the installation of Phase Two, the restoration of a buffer of native trees and bushes along the Hermitage span of Manasota Key Road. 
The Artful Lobster is the signature annual fundraising event for Hermitage Artist Retreat. The afternoon features a lobster feast by Michael's On East, performances by two renowned artists-in-residence, and an auction. Guests will also see the Hermitage's landscape restoration progress.
"This year, we're delighted to show guests the progress that's been made on the Hermitage's landscape restoration project, headed up Michael Gilkey and his outstanding team," says Bruce Rodgers, executive director, explaining that Gilkey's master plan for the six-acre property adds outdoor space for public events while increasing privacy for visiting artists and preserving the history and ecology of the site.
Another opportunity for the community to engage with artists at the Hermitage is through their newly launched Fridays @ 5 series. This free series encompasses artist talks and readings, glimpses of the creations of works-in-progress, and live performances of music, theater, poetry and more. Reservations are required and can be requested here. 
This year's Artful Lobster event takes place on Saturday, November 10, from 11 a.m. to 2 p.m. Tickets are available here.